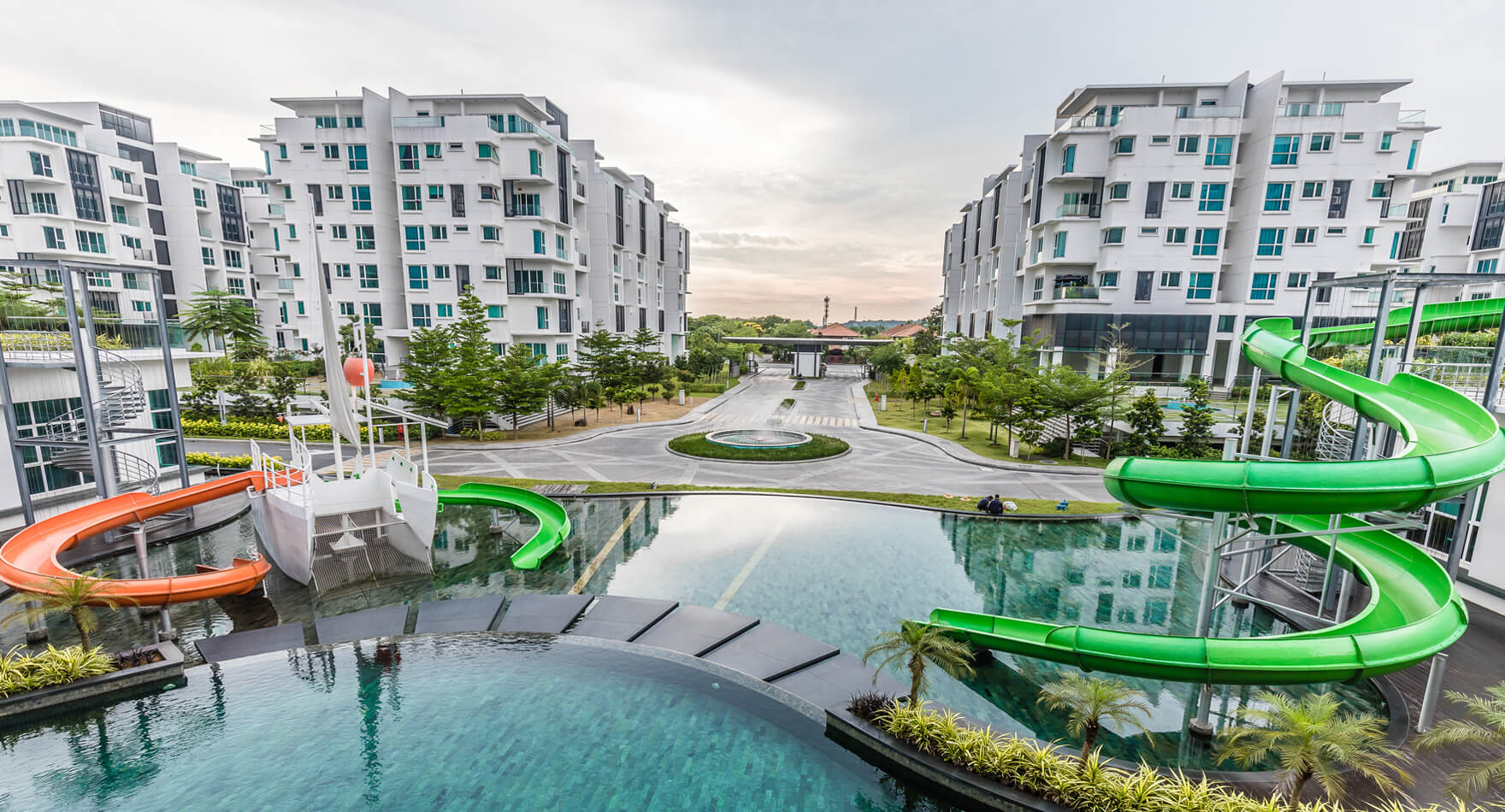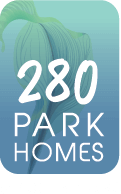 280
Park Homes
Puchong Prima, Selangor
280 Park Homes is yet another boutique development embarked by Mitrajaya Homes Sdn Bhd that comprises of 280 units Duplex Apartments in 11 blocks complete with an iconic Clubhouse.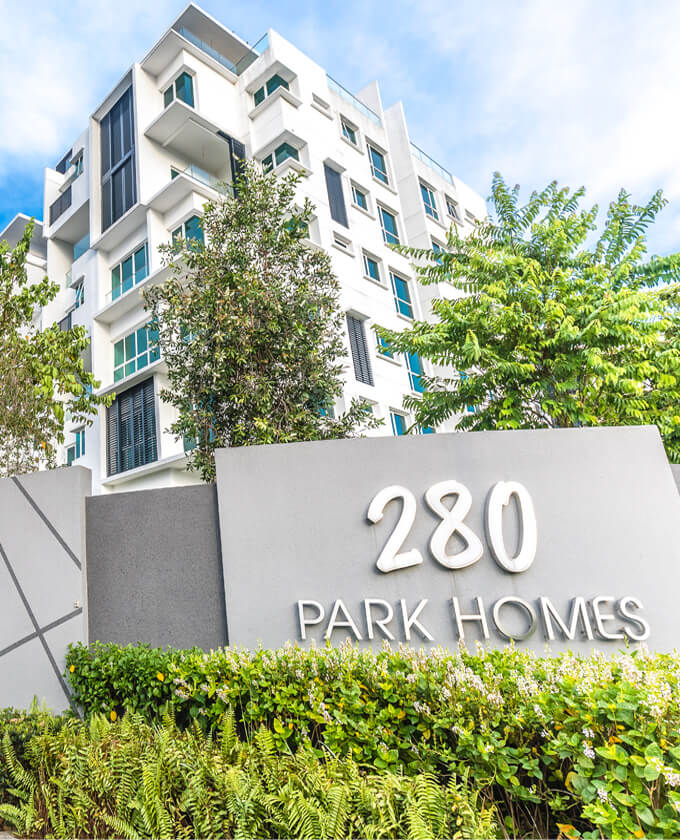 Situated in a 17.3-acre prime land within Puchong Prima, 280 Park Homes is clearly a low-density, low-rise condominium with only 17 units per acre.
All the 11 building blocks are running on a North-South orientation, a clear advantage to mitigate solar heat gain on the building. In fact, this development is conceptualised and will be constructed in accordance with Malaysia 'Green Building Index' (GBI).
17.3
acre prime land
within Puchong Prima
280
units
Duplex Apartments
Facilities
A Grand Entrance located at the centre of the site greets visitors to this development followed by a tree-lined boulevard, culminating in the Clubhouse porte cochere.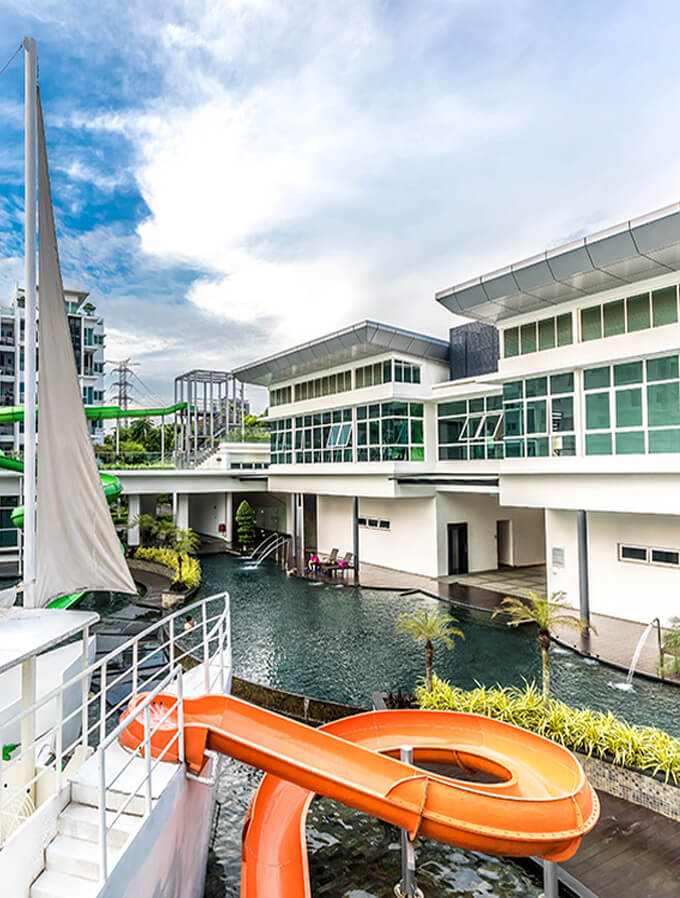 The Clubhouse accommodates a large variety of facilities such as a 10-meter Look-out tower complete with a lengthy winding water slide, gymnasium, sauna room, games room, function room and cafeteria, just to name a few. Apart from that, other facilities include tennis courts, a half basketball court, putting greens for golf enthusiasts and elevated landscape decks that traverse the length of the site.
Essentially, the 6-storey Apartment blocks consist of mainly two-storey units with sizes of 2,422 sq ft to 3,035 sq ft except for the topmost units which are three-storey units of 3,595 sq ft and 4,370 sq ft in sizes. Each unit is meticulously-designed to provide generous space and practical layout, which is further accentuated by the full height floor to ceiling aluminium windows for brightness.
On the whole, this unique development will become the next benchmark for high quality and exclusive properties in Puchong.
Strategic
Location
280 Park Homes @ Puchong Prima is surrounded by established and matured neighbourhoods, namely Bandar Puteri Puchong, Bukit Puchong and Putra Heights.
A plethora of city conveniences abounds at your door steps. Yet when you want to go far & beyond, Puchong Prima is served by multiple major arterial highways – making travelling an easy task.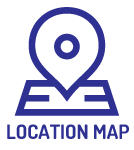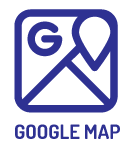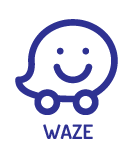 SJK (C) Han Ming Puchong
SJK (C) Sin Ming Puchong
SK Puchong Indah
SMK Puchong Permai
SMK Puchong Utama 1
MASA College
Binary University College
Monash University Malaysia
Taylor's University Lakeside Campus
IOI Mall Puchong
Tesco, Puchong
Giant Superstore, IOI Bandar Puteri
Aeon Big, Puchong
AEON, Taman Equine
Columbia Asia Medical Centre Puchong
Sunway Medical Centre
Hospital Serdang
LRT Station in Puchong Prima
Lebuhraya Damansara-Puchong(LDP)
Lebuhraya Utara-Selatan Hubungan Tengah (Elite)
Lebuhraya Shah Alam (KESAS)
New Pantai Expressway (NPE)


The Exclusive Elevated Landscape Decks
Cascading crystallined streams intersperse wide, landscaped walkways
Featuring gazebo plazas and water path with floating steps
Canopies of refreshing trees dotting the elevated landscape decks
Punctuated with voids that allow light and air into the carpark facility below
A safe sanctuary for kids to revel in whilst remaining visible to the parents right in their respective homes
WELLNESS CENTRE


(Anti-oxidant Rejuvenation Therapy)

MINI DRIVING RANGE
TENNIS COURTS
HALF BASKETBALL COURT
CHILDREN'S PLAYGROUND
ELEVATED LANDSCAPE DECKS
BARBEQUE AREA
GATED & GUARDED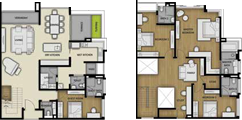 Type A1

(3,035 sf)

&
Type A2

(2,960 sf)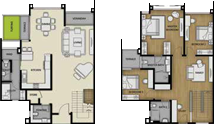 Type B1

(3,035 sf)

&
Type B2

(2,960 sf)


Type A1
(3,035 sq ft)

& Type A2

(2,960 sq ft)

* Turfing area for Type A1 only.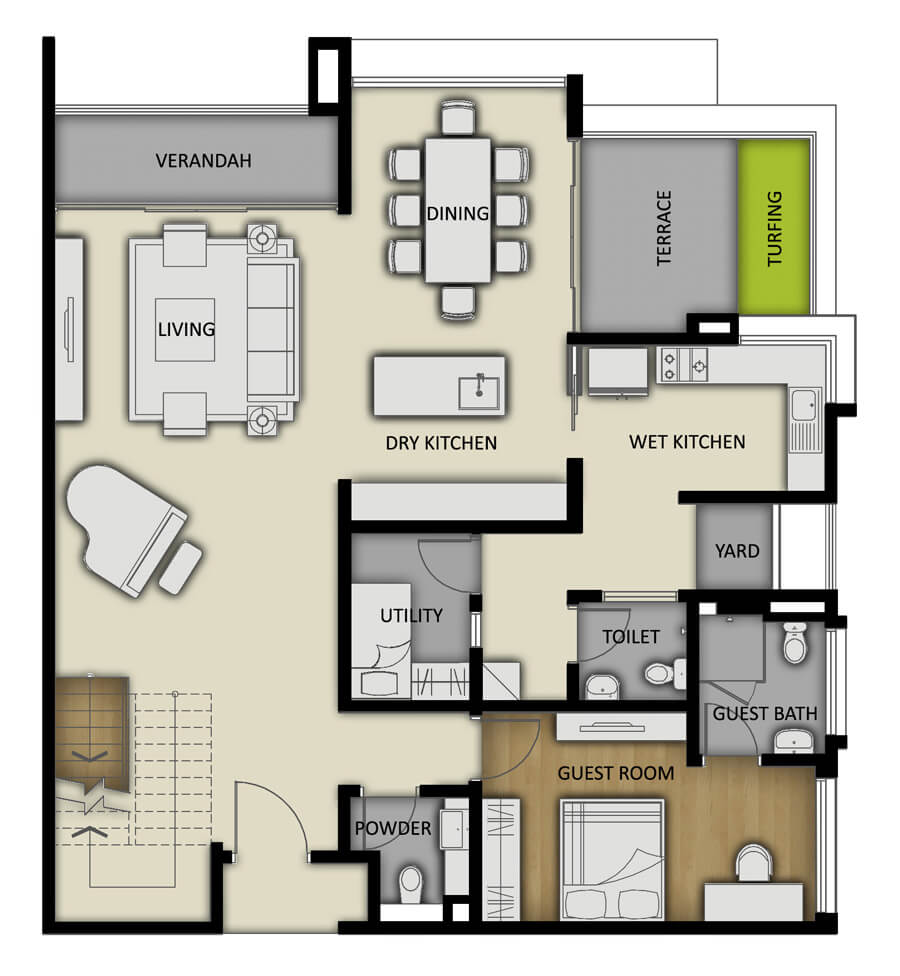 Lower Level
(Corner unit)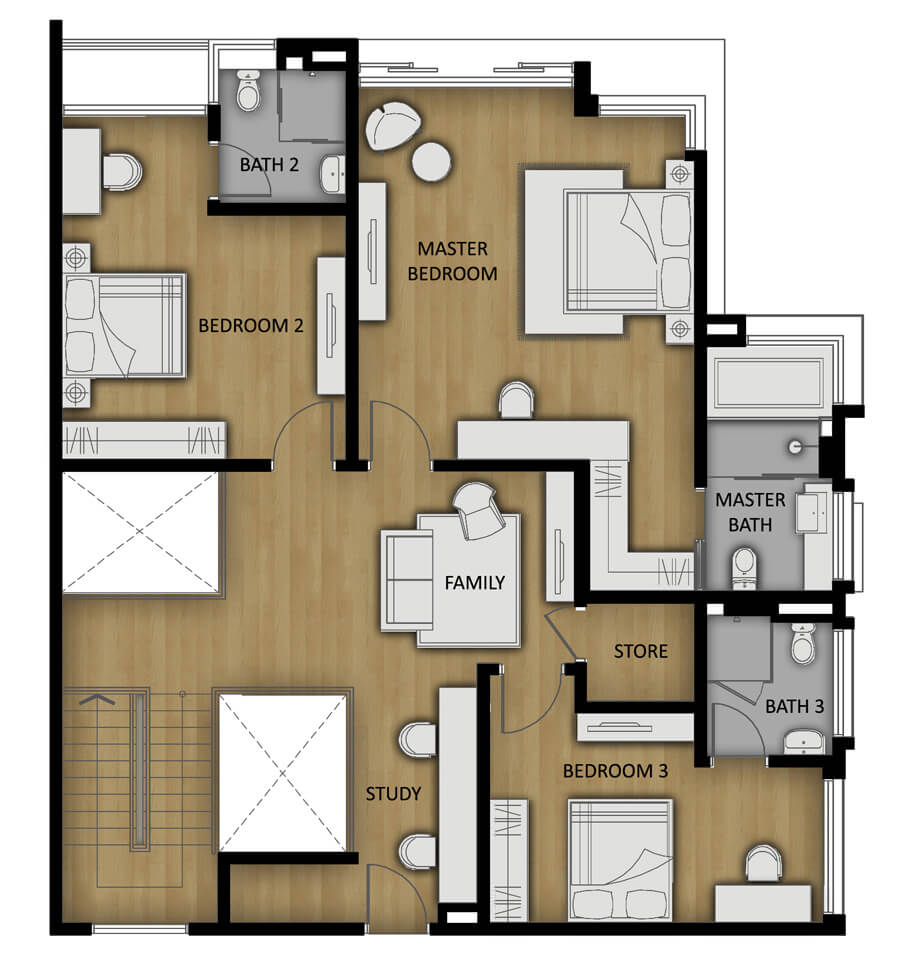 Upper Level
(Corner unit)
Type B1
(2,529 sq ft)

& Type B2

(2,422 sq ft)

* Turfing & Terrace for Type B1 only.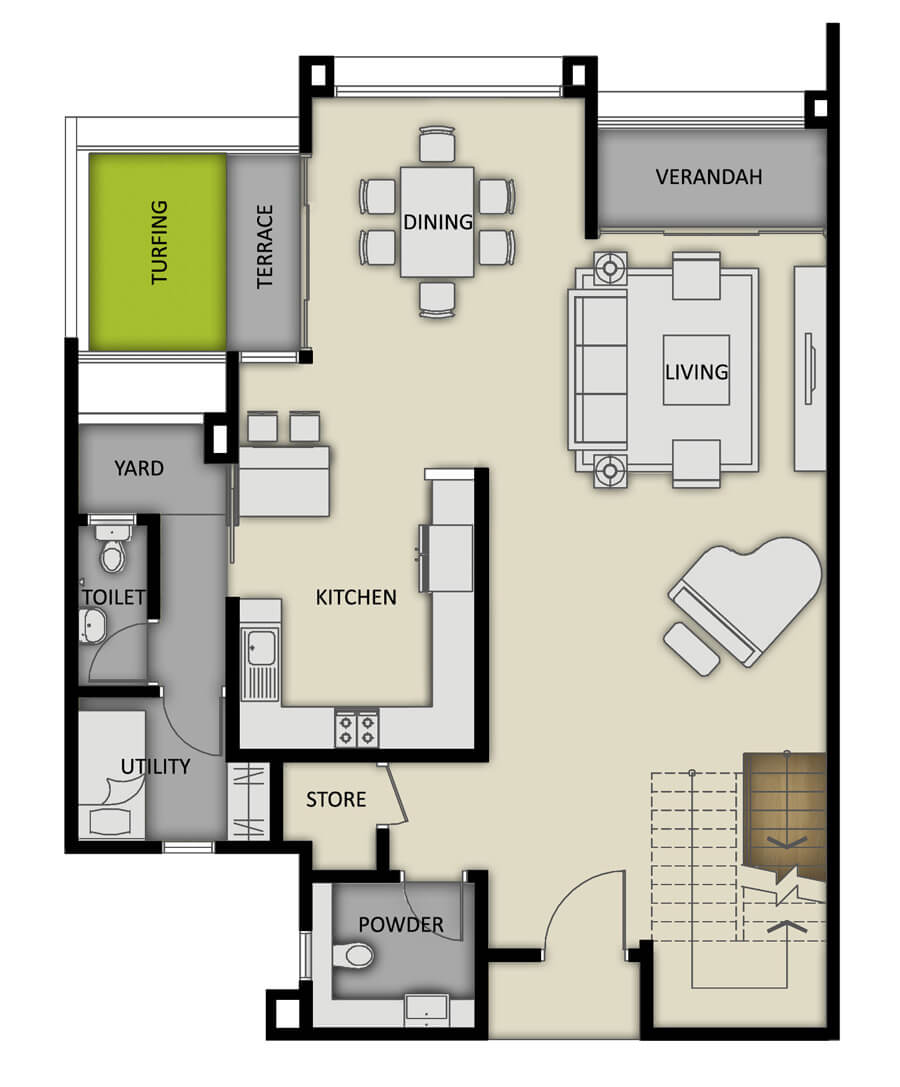 Lower Level
(Corner unit)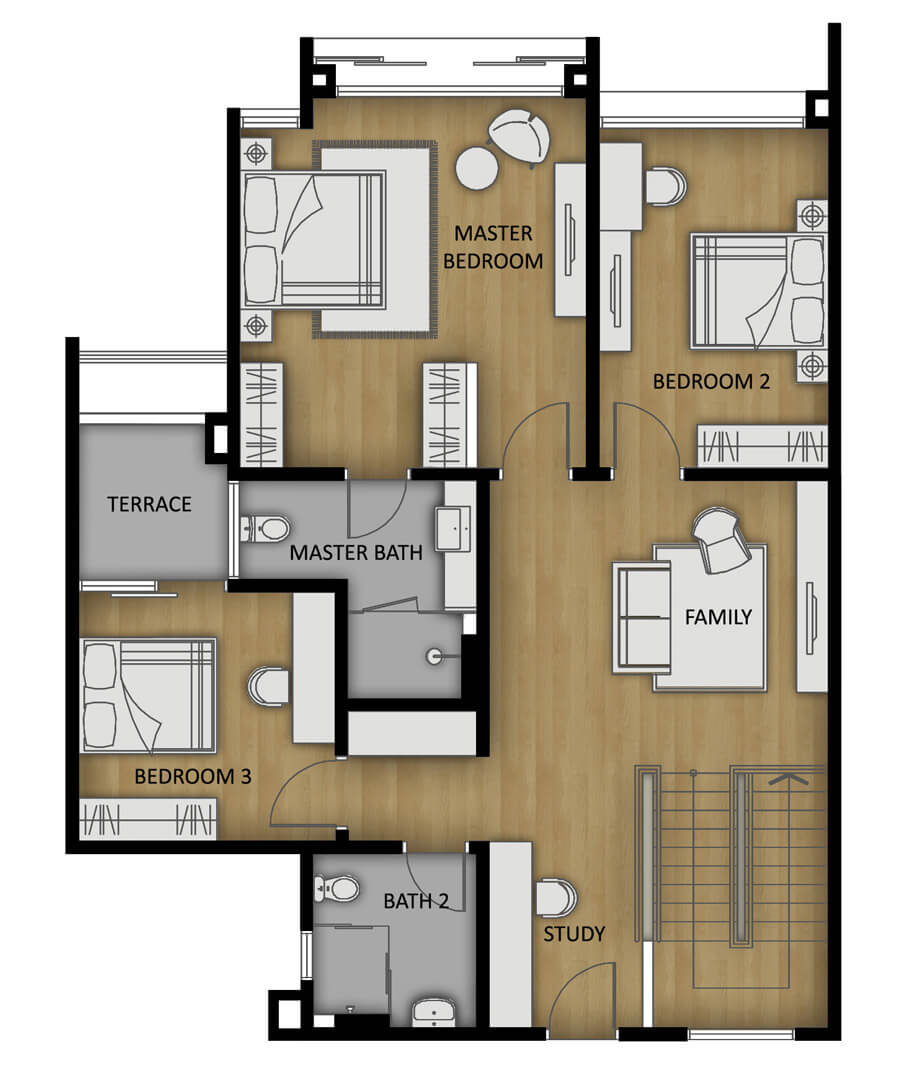 Upper Level
(Corner unit)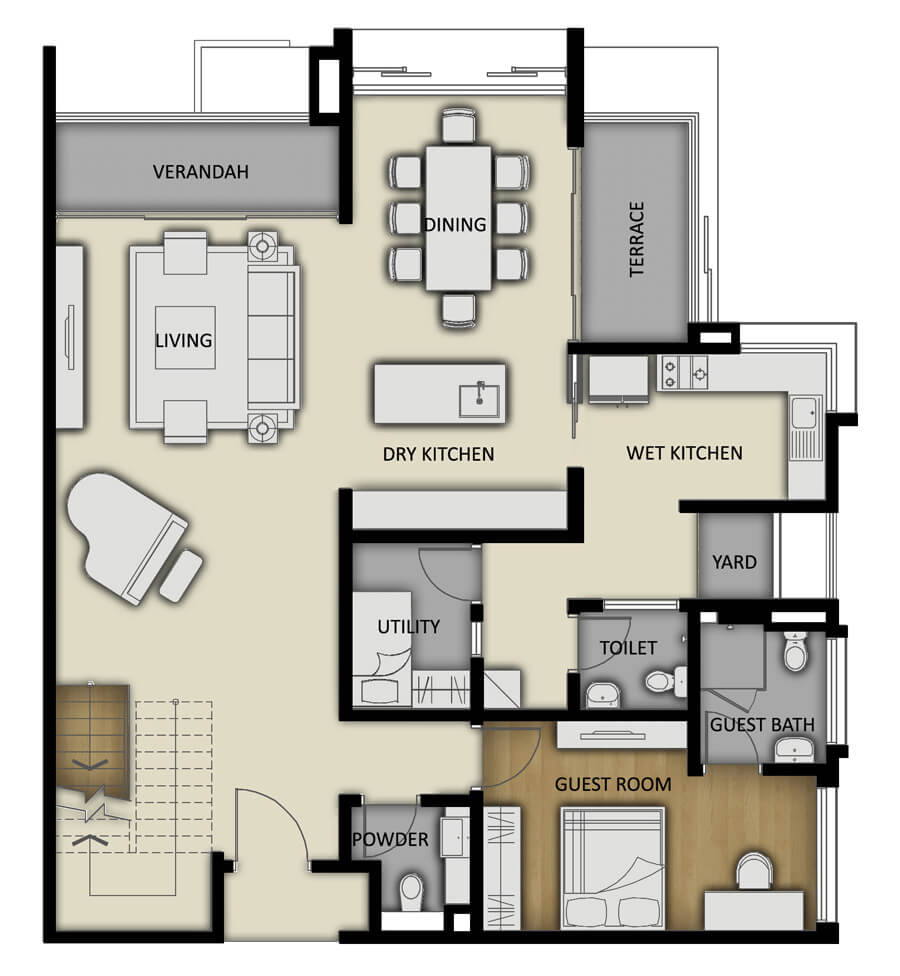 Lower Level
(Corner unit)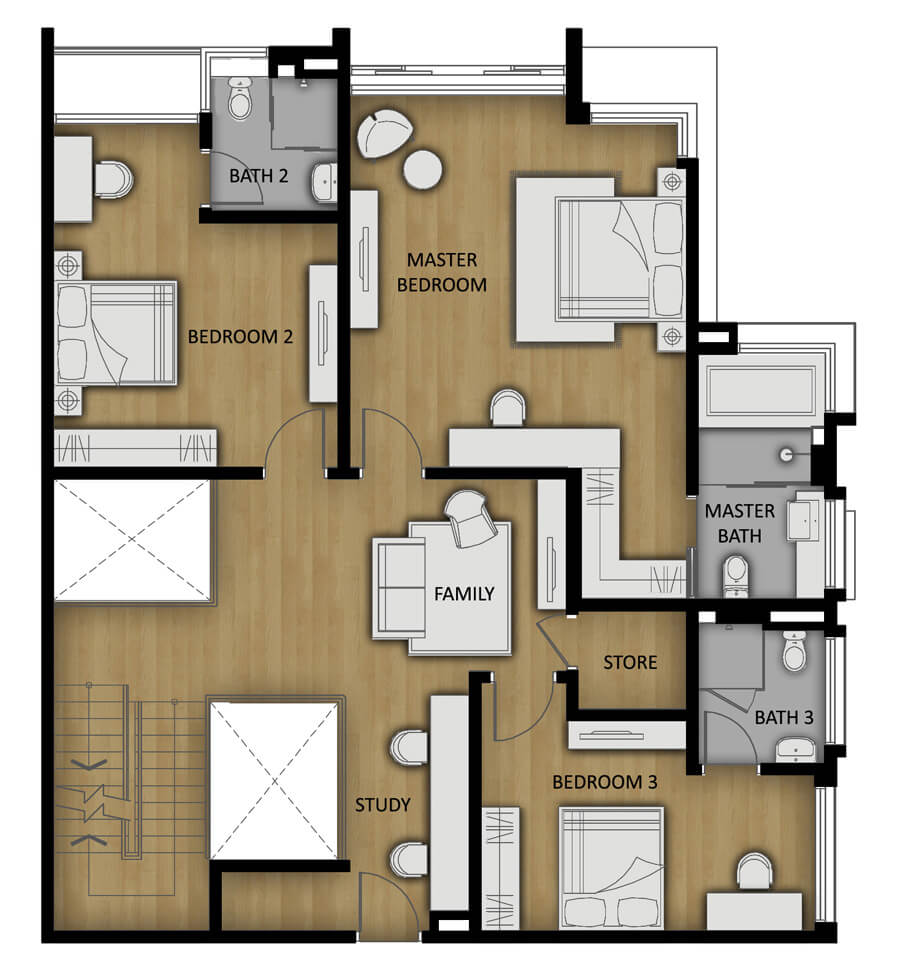 Upper Level
(Corner unit)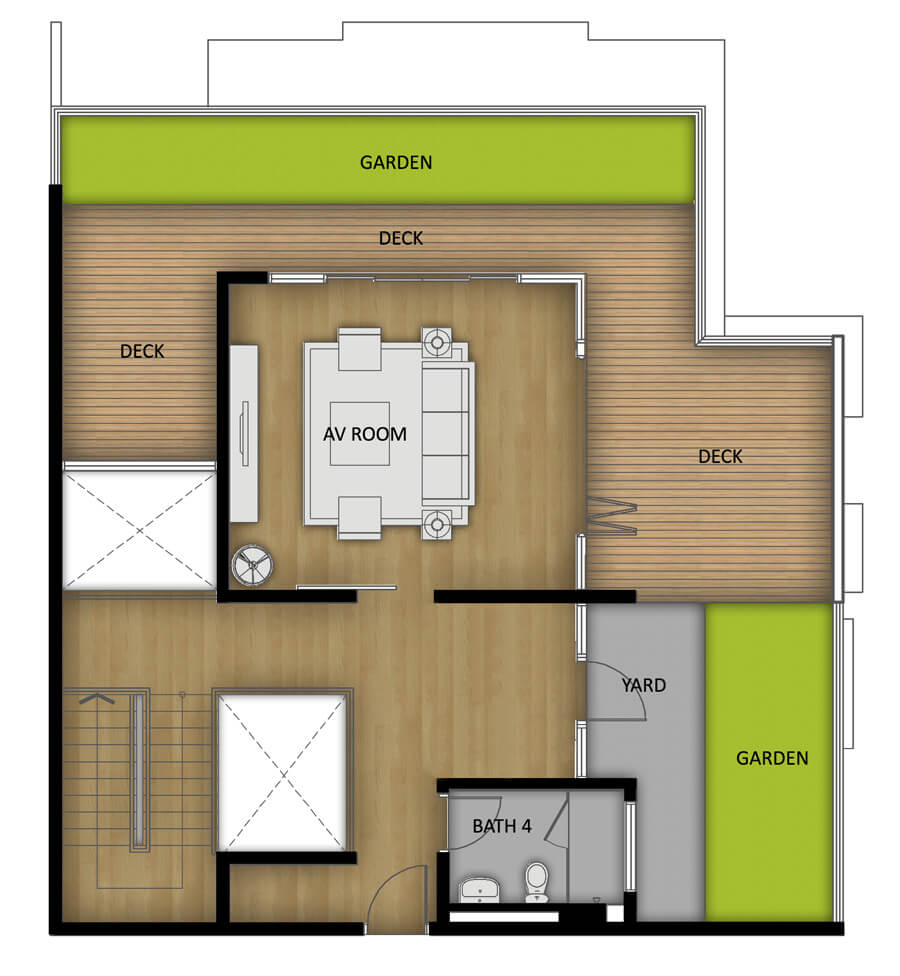 Roof Garden
(Corner unit)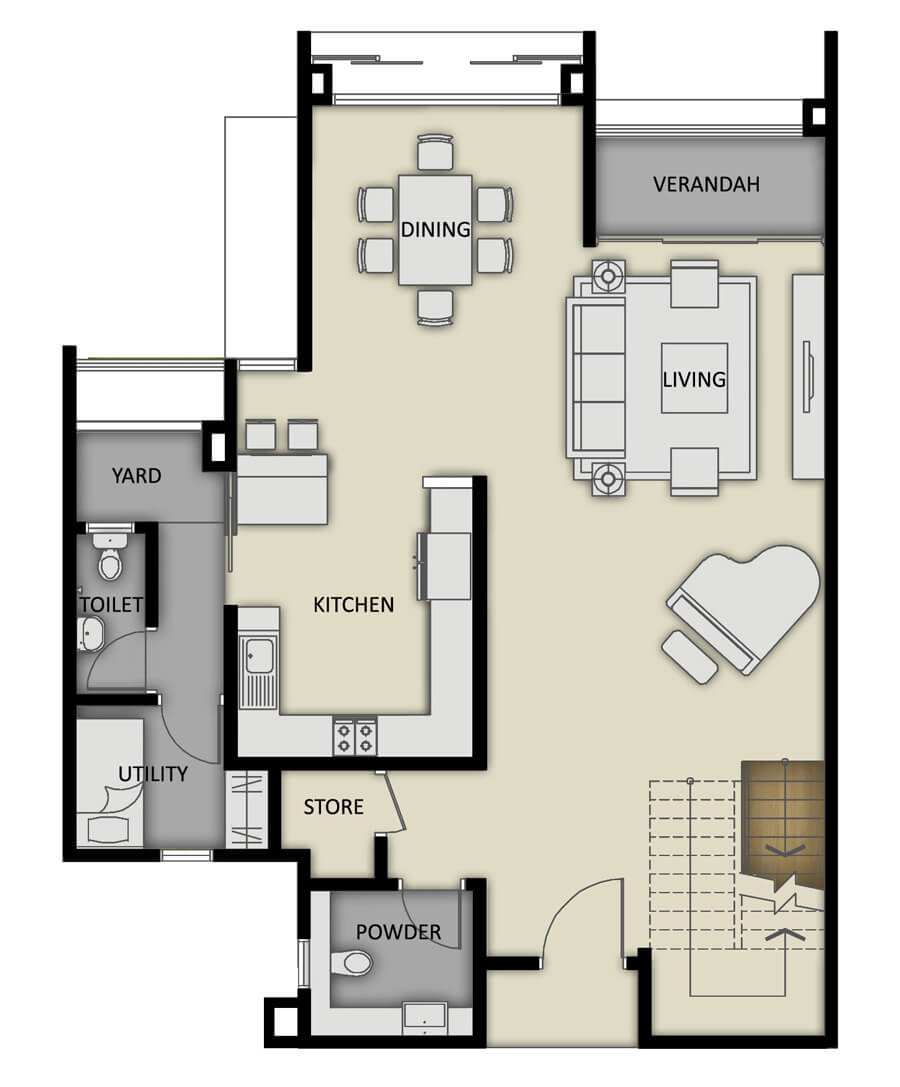 Lower Level
(Intermediate unit)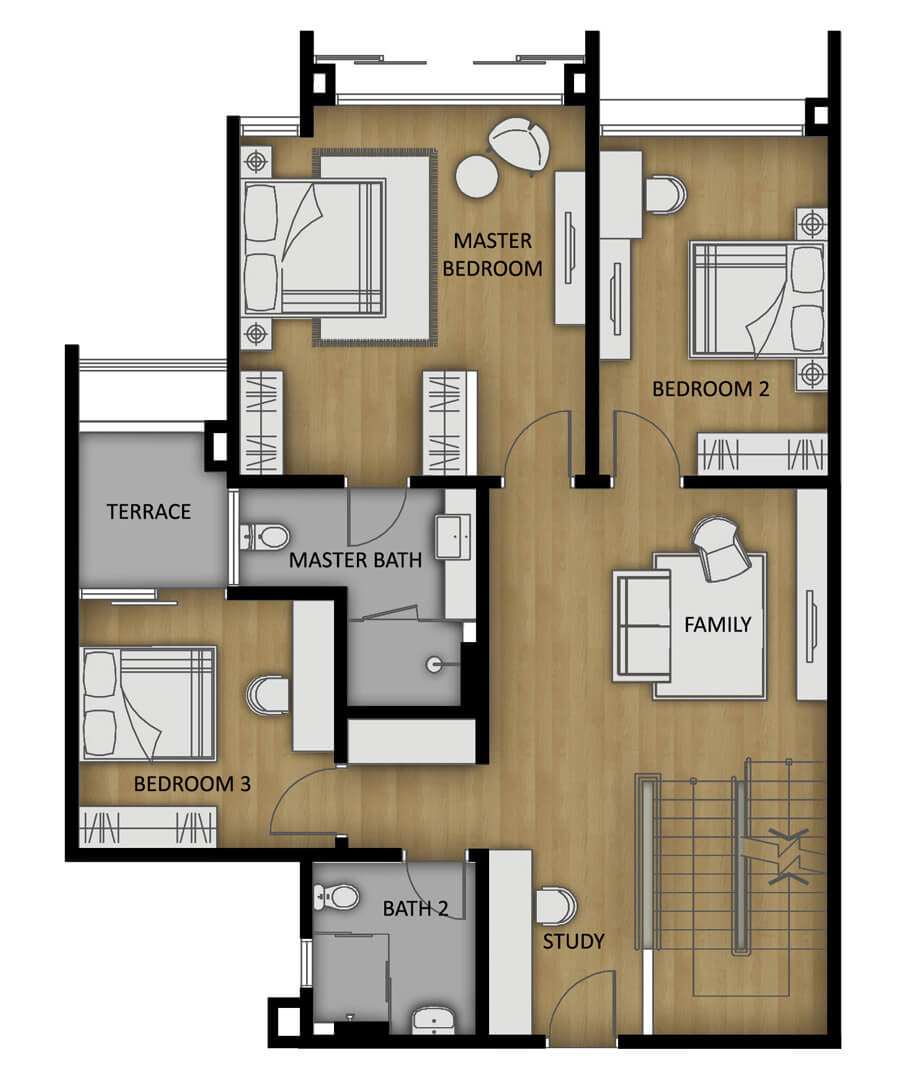 Upper Level
(Intermediate unit)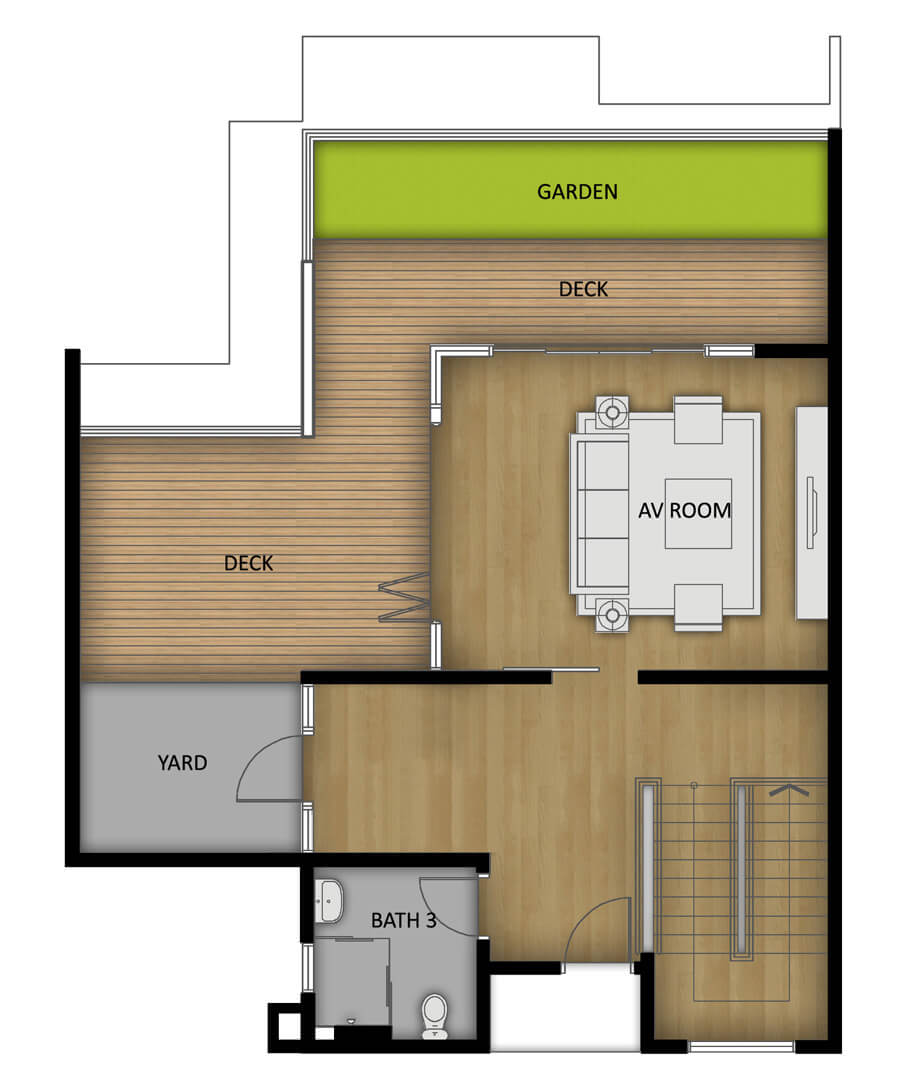 Roof Garden
(Intermediate unit)